If you are having an issue in your course where, when trying to move to the next section, it loops back to the same section you are already in, please follow the steps listed below or watch the following video.
Step By Step Instructions:
When you are on the video/slide section, look down below the video/content.
There should be a playbar with a few buttons.

Click on the Back button labelled above, this should take you back one slide and show you the slide that says "Click the button below to complete this section".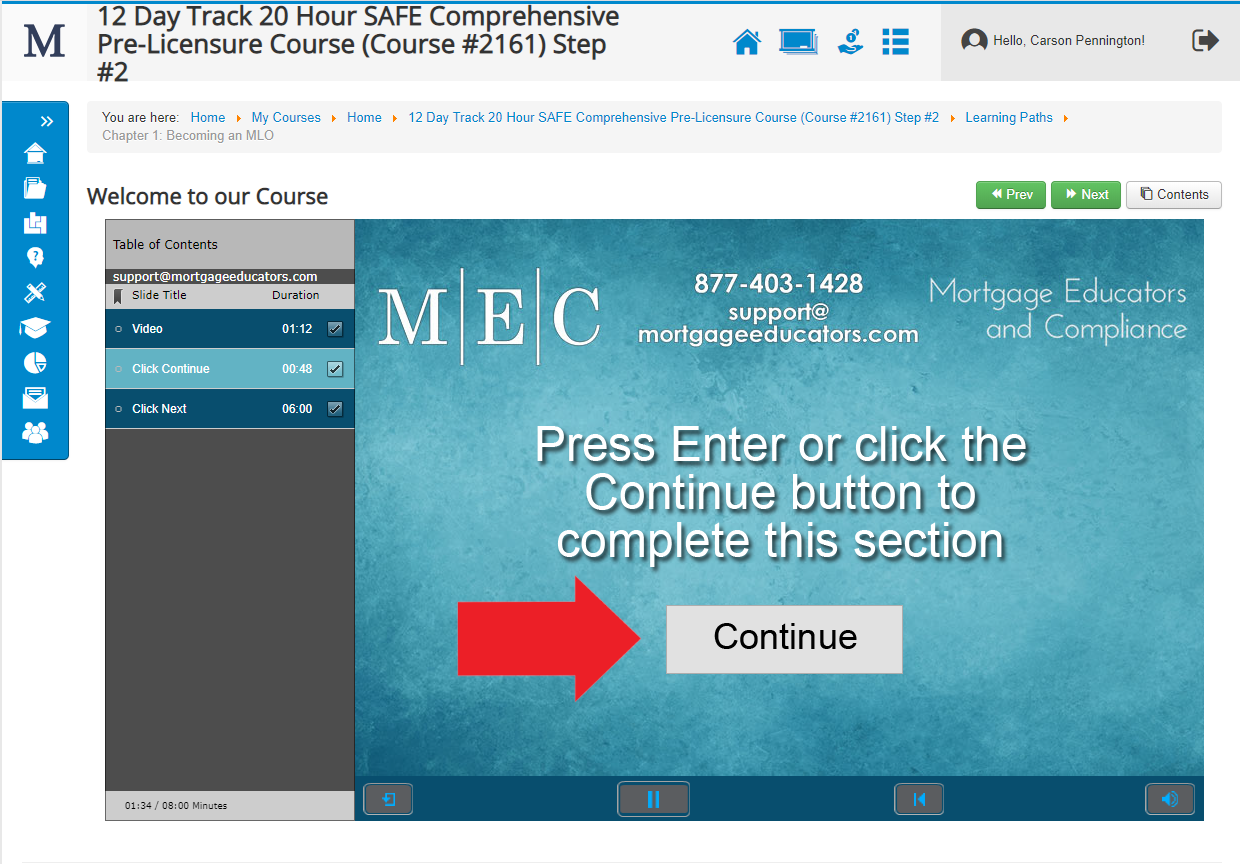 Click on the Continue button.
It will then show the slide that instructs to click the Next button.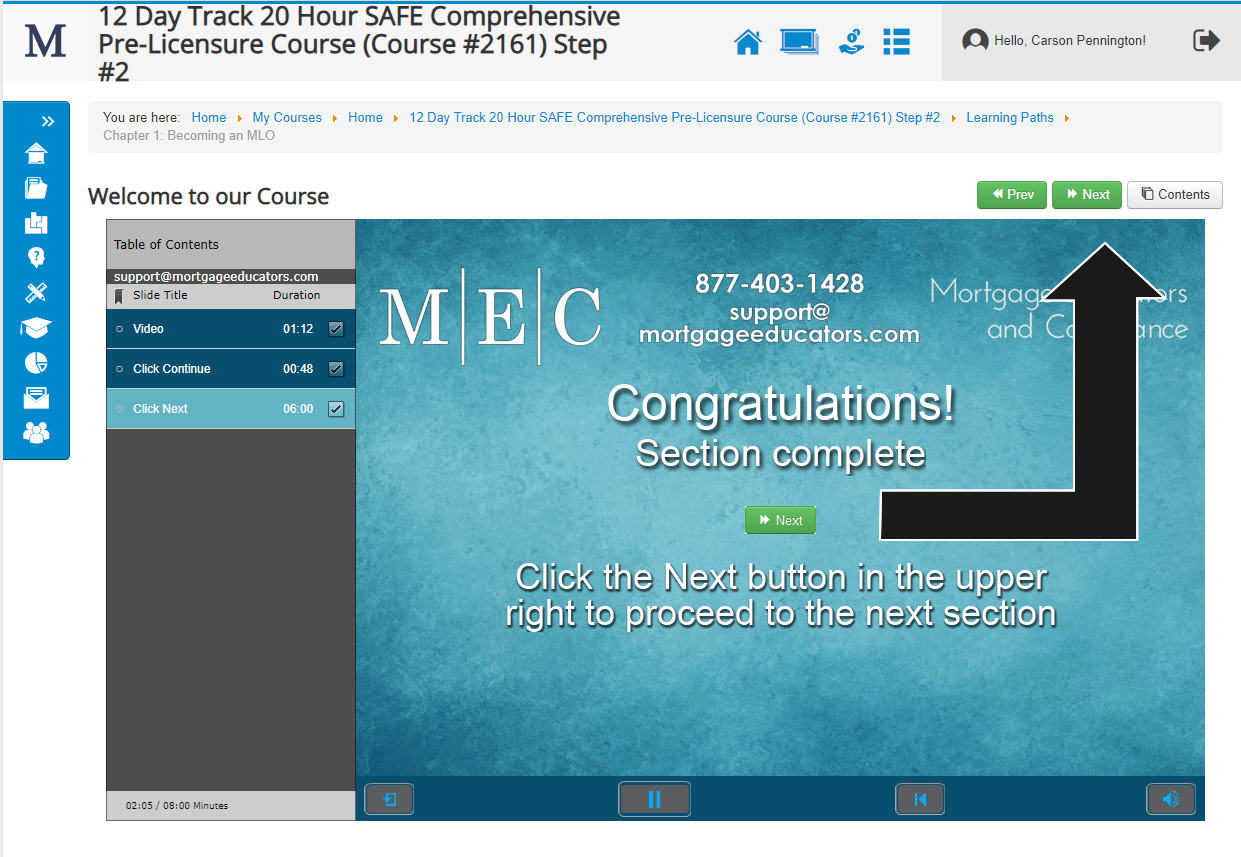 Click on the Next button on the upper right and it should allow you to move forward with the course.
If you have completed the following steps and are still unable to move forward with your course, you can give our tech support a call at 877-403-1428 or email us at support@mortgageeducators.com