How to reset your BioSig-ID Password
The following video will walk you through how to reset your Bio-Sig ID.
There are also step by step written instructions below.
Forgot your BioSig-ID? The best way to proceed is to reset your password to something simple and easy to remember. Start by opening your email in another tab without closing this page: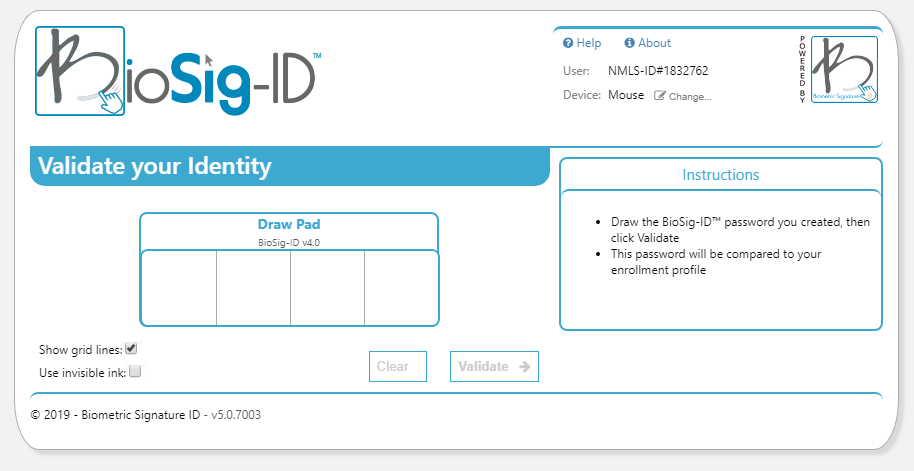 Make an arbitrary mark and click Validate, intentionally failing to authenticate your password.
After 3 failed attempts, you will receive this notification: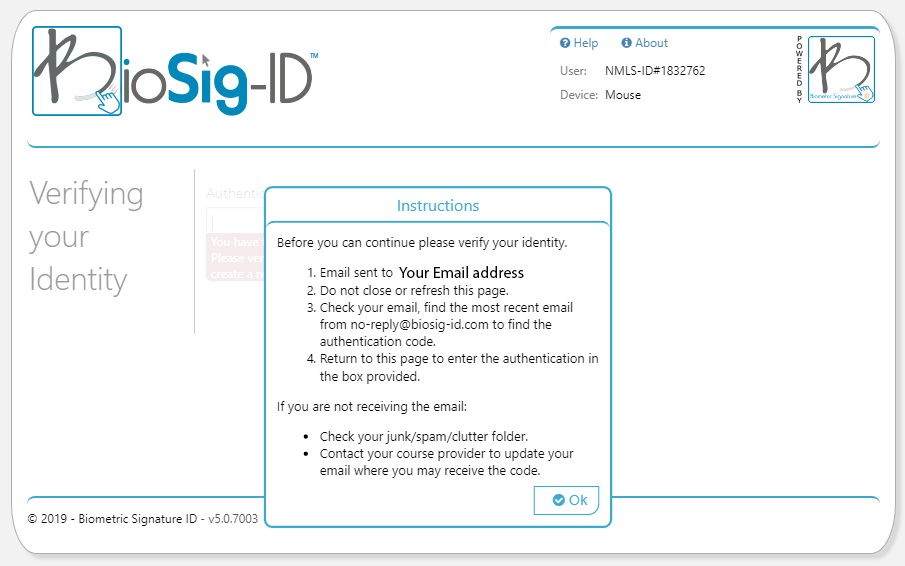 Navigate to your email in the tab you opened earlier without closing this window. Copy the authentication code from your email inbox and paste it in the provided box.
Example: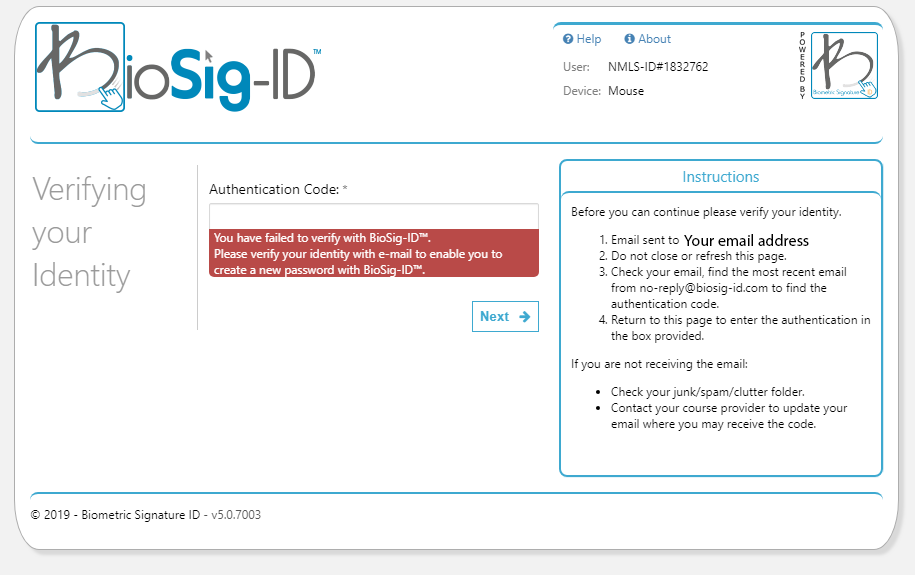 After successfully entering the Authentication Code, you will be prompted to draw a new password.
Follow the instructions and redraw your new password without touching the borders of the box.

We recommend something simple like 7777 or LLLL.
You'll need to repeat the same password 3 times. The more simple the password, the easier it will be to authenticate. However, BioSig will not accept four straight lines like 1111 or llll.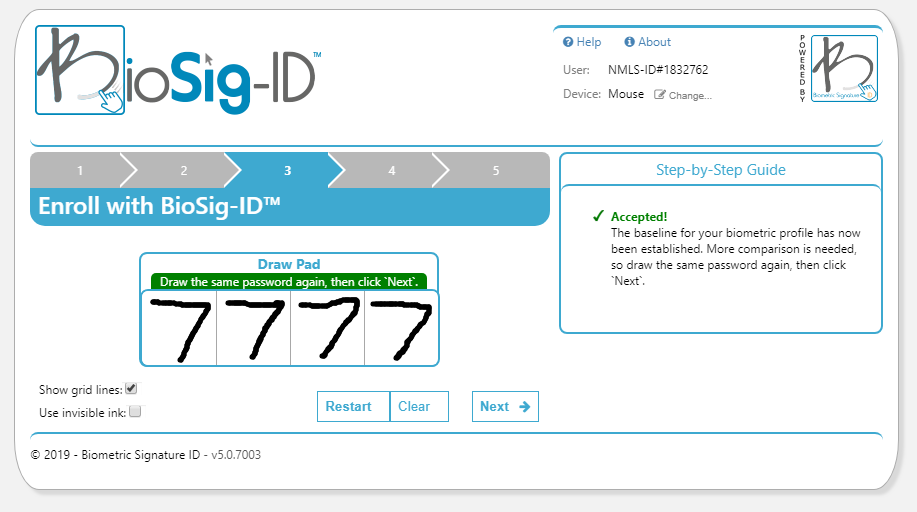 After BioSig has accepted your password, you should be able to proceed. Write down your password or take a screenshot. You will be asked to authenticate your password multiple times for every Continuing Education course, as required by the NMLS.
If you are experiencing technical difficulties with Bio Sig, we recommend visiting the Bio Sig page on the NMLS website by clicking here. We are not Bio-Sig and we do not own their system or software. You will need to reach out directly to them if you are unable to authenticate your identity.